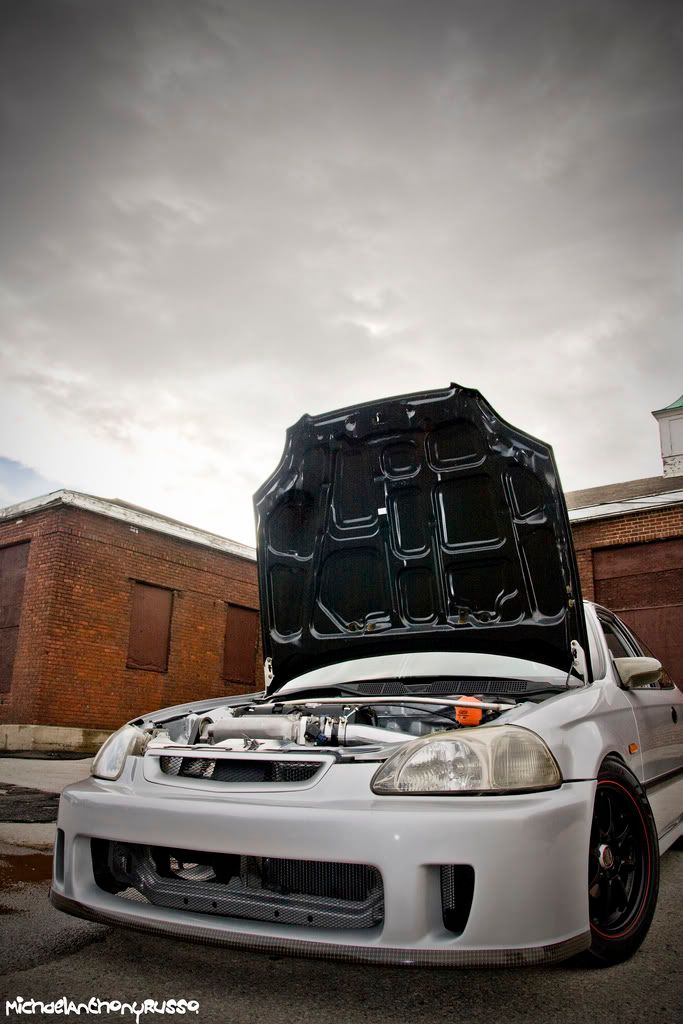 I picked up my 1996 Honda Civic DX Coupe in Vogue Silver Metallic at the end of 2005 after my first coupe that was of the same year, color, body style, was stolen. I was determined to pick up another one of the same because I wanted to complete the project which as well all know is easier said than done as these projects are never-ending. I knew from the get go that this candidate was receiving a K transplant, as I had test driven an used Acura RSX Type S and was instantly smitten.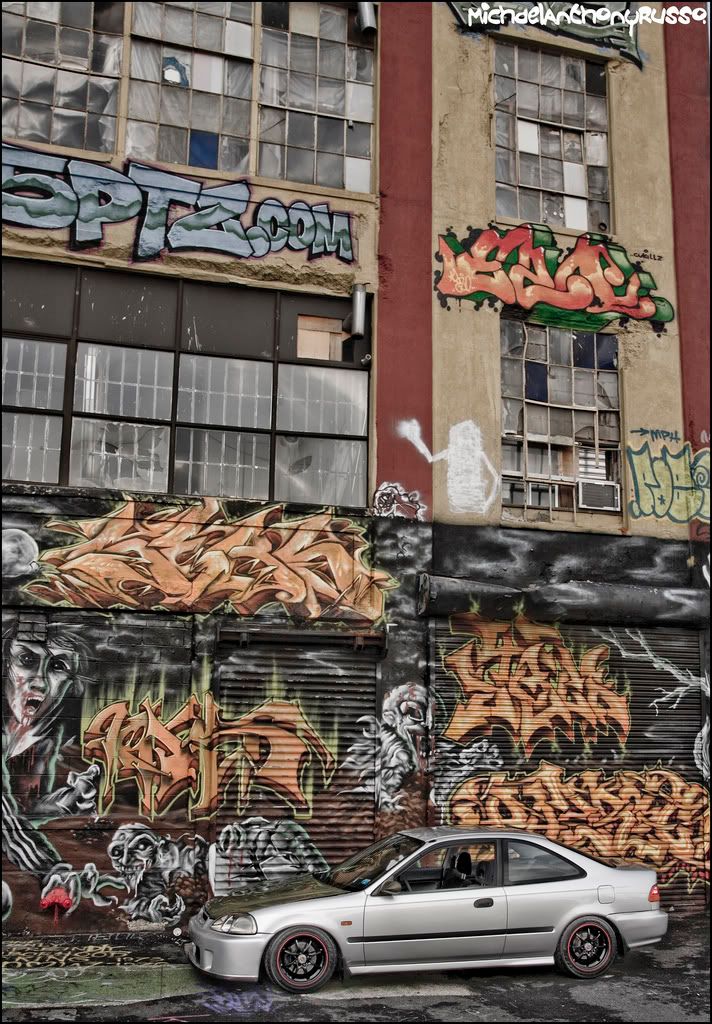 Fast forward a couple of months to mid 2006 and lo and behold my coupe received its first mod ever; a 2002 RSX type S swap. I have to thank Will @ Hybrid Racing as without Hybrid Racing I would have been missing a lot of parts detrimental to the completion of my project. I literally drove the car around appearing bone stock, even stock height, for the first few months. At the time, this car was the ultimate sleeper, and I was in LOVE.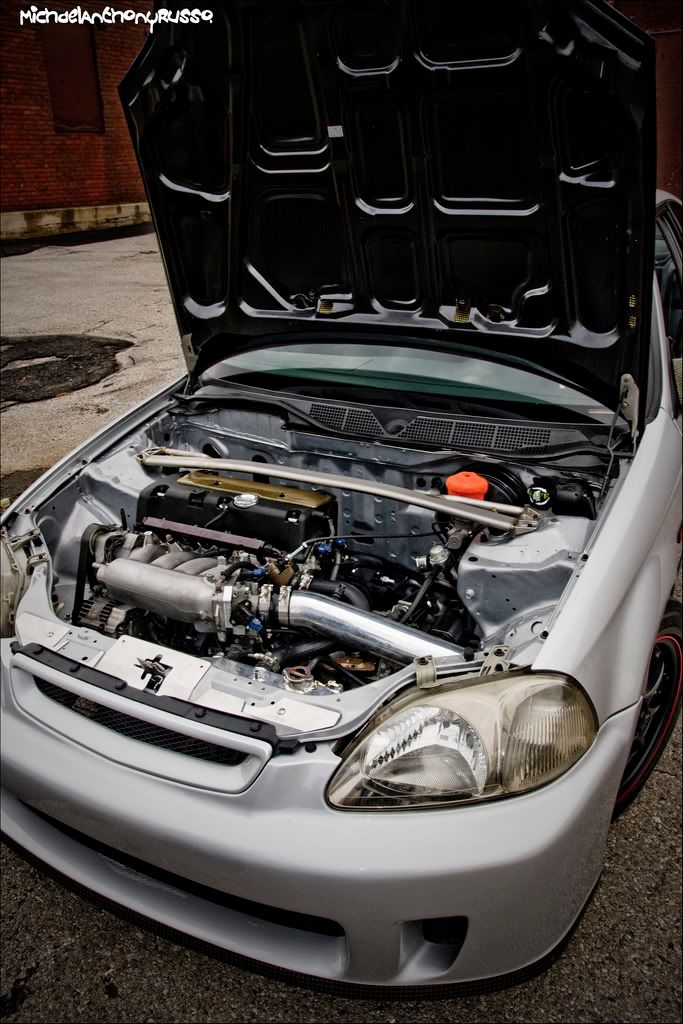 In time, I gathered parts to transform her from inside out. The makeover began with complete stripping of the engine bay as I decided to switch from the ekk1 mount kit to the ekk2 using the Hasport limited edition Black mounts. The motor was built up using Darton MID's, CP 12.5 x-style forged pistons, Eagle Rods, Toda N2 Cams and valvetrain, etc. The transmission is equipped with a Quaife LSD, carbon coated 1st and 3rd and brand new 2nd and 4th gears. This setup put out great numbers and is a hella fun to drive around and track but it will be dwarfed by the plans I have in store for her for the upcoming year. Stay tuned!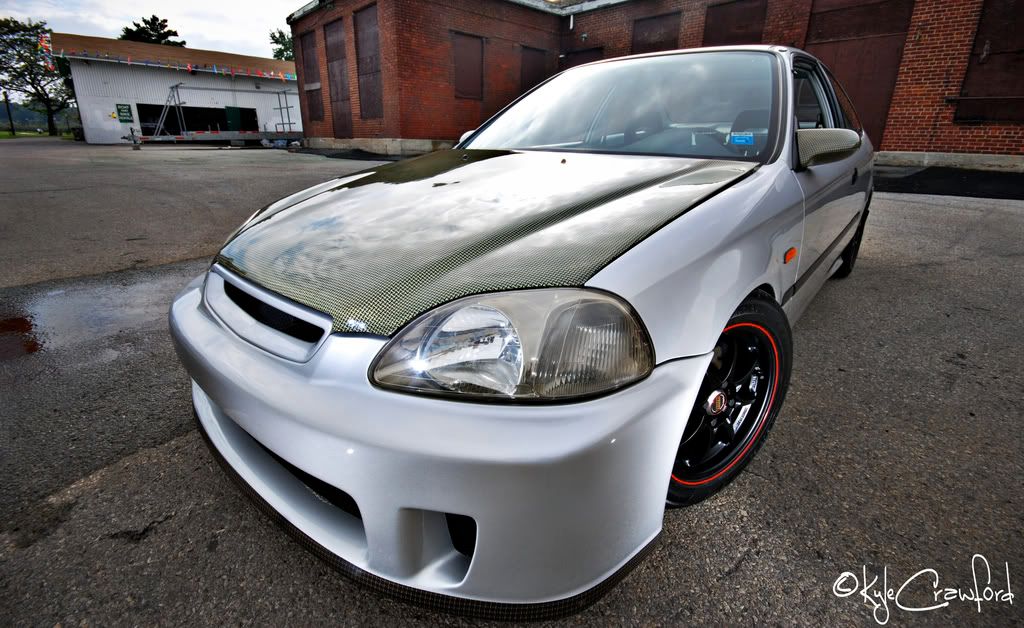 I would like to extend BIGGGG thanks to my friends Ed, Adam, Rob and others who have helped me bring my vision close to completion and for all the countless favors they have all done for me in the process. I want to thank Kyle Crawford and Michael Anthony Russo for the amazing pictures they have taken of my ride and for allowing me to use them as deemed fit. I would also like to thank Nikos for k20a.org and to all the great people I have met on there that have helped me out with so many things and questions throughout my K-areer, haha. Last but not least, a big THANKS to HYBRID RACING for granting me this opportunity to be featured on you new site; It is very much appreciated. 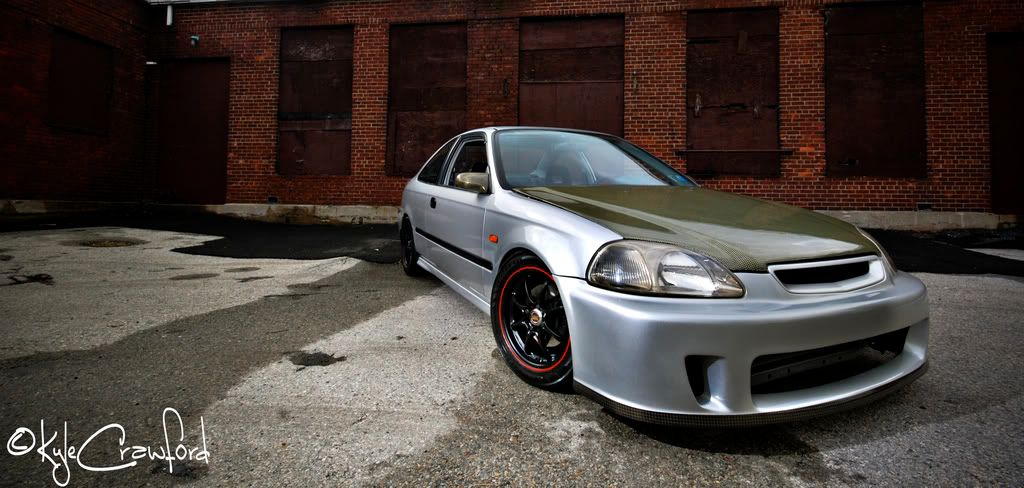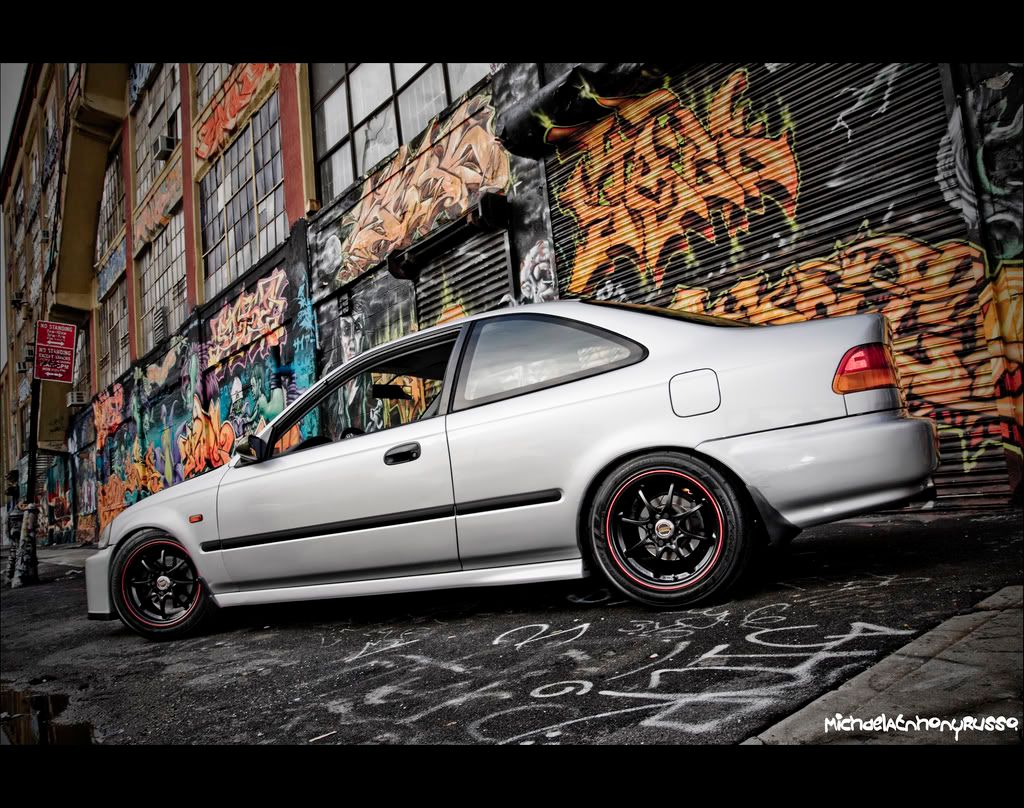 TO HAVE YOUR CAR FEATURED ON OUR SITE EMAIL WILL@HYBRID-RACING.com